Pete Gray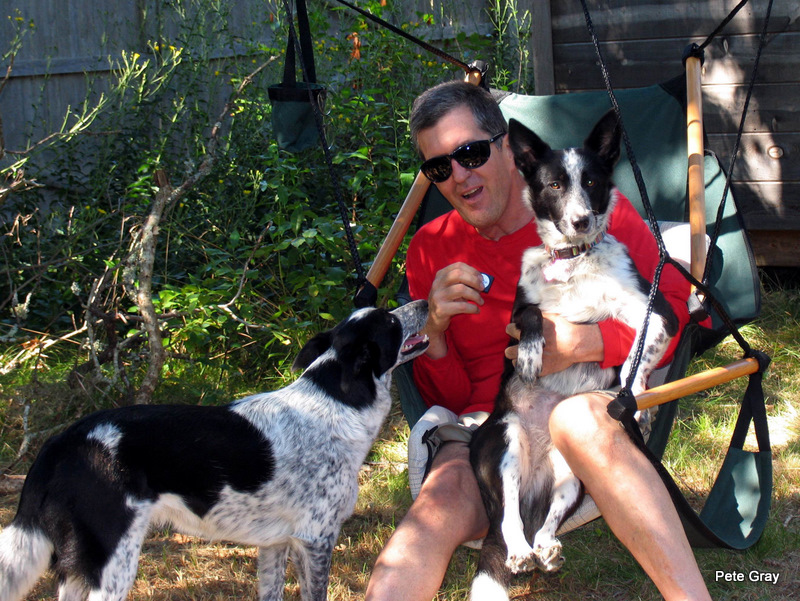 'Slightly handicapped, moderately decorated USAF veteran aviator with issues... Born way back in the 1900s and raised on Long Island, NY, USA... 'spent formative years life guarding town ocean beaches and spin fishing on the newly emerging rock jetties of Atlantic Beach and Point Lookout for Stripers and Yellow Eyed Fly Shredders [Blues]... 
The "draft" was on and, rather than slog through the jungles, I chose to fly high above them... 'joined the Air Force... 'specialized in world wide tactical airlift [always room for personal "special gear"] and enjoyed many unique and exotic fishing locations [if you get my drift]... Those were the DAZE!!!
Later on... Independent Mercenary Dark OPS in the Yemen and the Arabian Peninsula eventually grew tedious and I cashed out and relocated to Western Taxachusetts and Westover AFB... 'back to military airlift... 'more world wide aviation and curious fishing opportunities! The technical challenges of fly fishing and fly tying [to complete the cycle] proved irresistible and still drives my phocus, now more than ever... no relief in sight! [wouldn't have it any other way!]
I don't rule out spin fishing [the right tool for the right job] but the long rod and tying are at the centre of my passion... The sandy white salty phlatz and the deep blue inshore rips of Cape Cod have become my home waters... NO regrets!  
'Retired in 2002 and moved to the PharSide of the Canal for the duration [wash-a-shore]... I've settled in... When I'm not on the water, I'm thinking about tying or down in my Bunker crafting phlyz... 'proper tools make a big difference and, for tyin', the J-Vise is as good as it gets...!
Full time explorer, yak attacker, phlatz stalker, catch n' releaser, man about town...I prefer to tie outside-the-box and to explore new directions [currently light cured Tuffleye and Bug-Bond acrylics] and I enjoy good tools and innovative gear... Google "phly welding" and some of my current activity will appear...Tuffleye ROCKS! and Bug-Bond as well! No more epoxy portioning/mixing/turning/waiting...No more toxic toluene fumes... 'Plenty of fuzzy notions spinning around in my head looking for a hook to land on!  J-Vice #499 only enhances the process... If you appreciate form and function, you will appreciate this wonderful kinetic sculpture!   
Light cured acrylics are AMAZING and I really enjoy the hybridization of tying and phly welding... and presenting the outcome to the seasonal phishy phocus group for their approval! 
Spending time with a "world class" J-Vise makes the process a joy and is phrosting on my tying cake... 
Thanks Jay... Life is GOOD!